It's Not Easy Being Green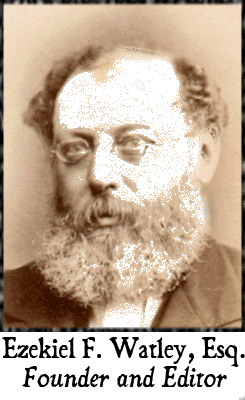 Our nation, loyal though it is to its red, white and Blue blood, is proudly Green for one day of the Year: on Saint Patrick's day, all cheerfully claim Membership (however fleeting and tenuous) in the Hibernian tribe, and embrace the lush shamrock-laden Culture of that emerald isle, or some reasonable Caricature thereof. But the spell is a Brief one, lasting no longer than midnight on the 17th, after which all such viridescent Whimsy fades from the land, until the following Year of course.
So I was entirely taken Aback to come across a Leprechaun the other morn, during my preprandial Stroll in the Park. The little fellow was snoring Lustily atop a toadstool in a seldom-trod Glen. It was akin to finding old Saint Nick at the Sea-side in August: the sight was quite out of Place.
Thinking at first that I had come across some sort of unusual Cell-phone (for they make all Manner of noises now-a-days) I picked the fellow up by the Scruff. My error was immediately Apparent when I realized that no cell-phone was ever dressed so Well, in spats and emerald Cravat (though somewhat the worse for Wear). Diminutive bushy Brows atop a somewhat florid Face, his nose somewhat resembled a small Strawberry; a delicate brass chain bespoke a tiny Stopwatch concealed somewhere in his Waist-coat. Tufts of orange hair peeked from his small Ears. Zounds, thought I. He resembles a Cousin of mine.
Ere long he awoke to Glare at me through bleary eyes, and swear Unintelligibly in a piping Brogue.
"Begorrah, I'm not as young as I used to be," he grumbled. "Takes too long to sleep it off. That's the third year in a Row I've been caught wi' me Britches down. I s'pose you'll be wantin' me pot o'Gold now."
Looking upon the wee saturnine Countenance, I could not help but Chortle.
"Heavens no," I said. "Pots of gold are Most challenging to explain to the IRS, and I have had quite enough of them this year."
"T'ank heavens," he sighed, mopping his brow with a wee soiled Kerchief. "I'm nae lookin' forward to tellin' the missus we lost the pot again. And you think you've got tax troubles! - you should see the hassles We get. A stolen pot is fully Deductible, of course, but 'tis a Devil of a time findin' the right form for it. Always gettin' audited, we are."
And so I sat with the little fellow, sharing a draught or two from my Flask as we Commiserated about our Taxes. I can think of Worse ways to spend April 15 than in sharing a drink with a new Friend over small talk. And it does not Get much smaller than This.